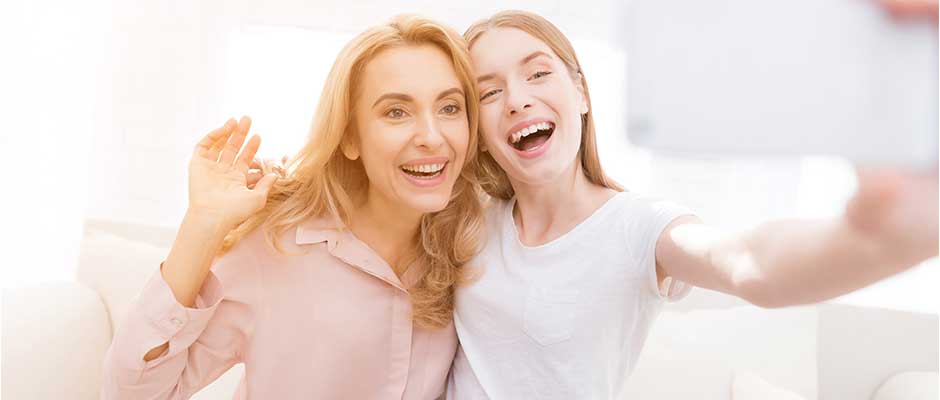 Have you set your New Years' resolution yet?
Many people set goals to have a healthier lifestyle in the new year, so why not make one of them improving your dental health?
You would be surprised at all the benefits from improving just your oral health routine. It can have a huge impact on your daily life and overall wellness. Here are some of the top oral health tips that can help improve you and your family's health in 2019 from the dentists at My Dental Care @ West End.
Break bad habits
There are some bad habits that can do some long-term damage not only to your oral health but your family's as well. If you skip oral hygiene sessions, you could be leaving harmful bacteria in your smile long enough to cause problems.
Did you know that baby teeth lay the groundwork for the adult teeth to come through? When your child's baby teeth are healthy and brushed twice daily, it's easier for adult teeth to come in straighter. When you neglect the baby teeth however, it can cause them to fall out earlier than they should.
If you drink a lot of soft drink or coffee, you could be introducing too much acid and sugar into your smile. If you use your teeth (or your child does) to open packaging, you could also be risking a broken tooth. Breaking these bad smile habits can help you improve your oral health.
Prioritise your family's health
If you want to achieve all of your goals for 2019, you need to first focus on keeping yourself healthy. Have your appointments scheduled for the year and address any pain or problems you have. Make sure to set up a dentist appointment for every member of the family every six months.
Pick a great family dentist
Family dentistry and general dentistry are actually quite similar. Nevertheless, family dentistry involves treating all ages, from infants right through to elderly patients. It's important that you and your family choose a dentist who is approachable, friendly, and provides great patient care. This is especially important if you have smaller children. Some general dentists prefer not to treat kids, or don't have the skills to keep their visits fun and as painless as possible.
If you want to stay with a dental practice for life, look for a dentist with plenty of experience treating children of all ages like the team at My Dental Care @ West End.
Make 2019 a healthy year
Schedule a check-up at My Dental Care @ West End to get a clear understanding of the goals you should be setting for you and your family for the new year. The dentists at My Dental Care @ West End will give you the best advice to help improve your overall oral health as well as help ensure a healthy 2019!
For more tips on how to maintain your oral health this year, or to schedule an appointment with us, call 07 3846 2548 today!